Recently I was able to conduct an interview with Jerry Jackson, the Fort Valley State offensive tackle. Jackson, a three time All-SIAC selection, and two time Black College All-American, has been making some serious noise in recent weeks while at Tom Shaw's New Orleans based SPEED, Inc. He gained praise from Shaw and other NFL player personnel people with his outstanding footwork and ability to dominate the likes of Richard Seymour and Gerard Warren. Shaw thinks of Jerry as the possible sleeper pick of the entire 2001 draft. Keep you eyes open for this kid. Below is some info on Jerry, followed by our interview.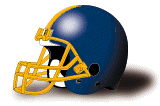 Name: Jerry Jackson

School: Fort Valley State

Position: OT

Height: 6'5"

Weight: 318

40 Time: 5.3

Draft Status: Late round/high priority free agent, but has the upside potential to become a very valuable player down the road.

My View: Jerry is a very nice, well-mannered, intelligent, and talented young man. He's been productive his entire career at FVSU, and now he's getting the exposure he so much deserves. He's been the beneficiary of having a former NFL lineman as his position coach for the past four years in Robert Frost. In my opinion, because of his outstanding footwork and his zone blocking abilities, Jackson could be ready for the NFL alot sooner than people realize.


INTERVIEW:


Q: What kind of person will an NFL team be getting when they draft you?

J.J.: They'll be getting a winner. I also want to be the best at what I do, so I put in the hard work which is necassary to succeed. I'm a good all around person and I'm always the gentleman my parents raised me to be.

Q: What have you heard about your draft status?

J.J.: I've heard late round pick, maybe a high priority free agent.

Q: What are your plans after your football career is over?

J.J.: I want to coach the middle school kids. I've always wanted to show the little ones how to become a man. It's something I take pride in.

Q: Are you mentally ready for the NFL?

J.J.: Without a doubt. My position coach at FVSU taught us how to be mentally tough. I'm prepared for anything that comes my way.

Q: What about physically?

J.J.: I think I'm ready physically. I know I need to get much stronger, but because of my footwork and technique, I feel I can go in and play now.

Q: What are your three playing strengths?

J.J.: My footwork is definitely my best attribute. After that, I'd say my pass blocking skills and run blocking skills.

Q: Are there any weaknesses in your game that you want to improve on?

J.J.: I need to work on my upper body strength. I think with the proper training and conditioning that is available at the next level, I'll be much stronger.

Q: Do you feel you've been overlooked by some NFL teams because you play D-II?

J.J.: I think I have been to some extent. When I was in New Orleans with Tom Shaw, there was a lot of scouts and player personnel people around. They saw me go up against the big boys like Gerard Warren, Seymour(Richard), Pork Chop Womack, and Robertson(Bernard) from Tulane on a daily basis and hold my own. I think now they know who I am. All I need is a chance at the next level.

Q: How much did Tom Shaw help you?

J.J.: I can't even explain it Matt. He's helped so much over the past few weeks. He's gotten my name out to every NFL team and now they're starting to show some serious interest and that makes me feel good. When Mr. Shaw was in Indianapolis last month, he told everyone about me. That's helped me more than anything.

Q: How do you think you faired against the likes of Seymour, Warren, and others that were at the camp with you?

J.J.: I think I faired evenly, if not better. According to Mr. Shaw, I had the best footwork of any lineman there. Those highly rated D-Lineman had a hard time with me.

Q: Who do you credit for your development as a player?

J.J.: Robert Frost. He was my O-Line coach at FVSU. He's a former player in the NFL. He taught us the value of zone blocking, how to critique our game, how to break down film, everything. He's been a tremendous help in my growth as a football player.

Q: Can you play immediately at the next level?

J.J.: I think so. They won't have to teach me technique. All they need to do is get me familiar with the schemes they run and I'll be ready to roll.

Q: What teams have shown the most interest in you?

J.J.: I have a workout with Jacksonville on Monday the 12th, so they're interested. Other than the Jags, Buffalo, Miami, and New England have shown interest as well.

Q: What's your favorite NFL team?

J.J.: Jacksonville. Tony Boselli is my favorite O-Lineman to watch. He's the man.

M.G.: Thanks for your time Jerry and Good Luck!!!

J.J.: Thanks for everything Matt! I appreciate it.