Recently I got the opportunity to have a very long and in depth conversation with Robert Garza, the highly rated center prospect from Texas A&M-Kingsville. Garza, who's in a dead heat with Dominic Raiola to see who becomes the first center taken in the 2001 draft, is getting ready for the Indianapolis Combine next week. Being a track star, Garza is an exceptional athlete who will impress in Indy. Below is some info on Robert, followed by our interview.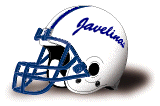 Name: Robert Garza

School: Texas A&M-Kingsville

Position: C

Height: 6'2"

Weight: 298

40 Time: 4.95

Draft Status: 3rd-4th round projection.

My View: Robert was a pleasure to speak with. He's a very hard working guy who's determined to suceed atthe next level. He's an exceptional athlete as well with possessing great strength. He made an impressive performance at all the post season bowl games, especially at the Senior Bowl where he held his ground against Marcus Stroud. Could be the first center taken if he impresses in workouts.


INTERVIEW:

Q: What kind of person will an NFL team be getting when they select you?

R.G.: They'll get a very hard-nosed, hard working person who has the drive to succeed. I have an excellent work ethic which my parents instilled in me at a very young age. I'm very focused and I have a strong desire to win.

Q: What have you heard about your draft status?

R.G.: I've heard I'm in the 3rd-4th round area, but I plan to go higher.

Q: What are your plans after your football career is over?

R.G.: I'm a National Champion shotputter, so I'd love to be in the Olympics. It's always been a goal of mine to make the Olympic team and I know I can make it. I can shotput 60 feet.

Q: What are your three playing strengths?

R.G.: I'd have to say my quickness, my overall speed, and my lower body strength. I have a really good leg drive which helps me out alot.

Q: Any weaknesses in your game that you'd like to improve on?

R.G.: I need to work on my technique. I think once I get an NFL line coach, I can learn to do things properly. I had good coaching in college, but there's a big difference in technique from D-II to the NFL.

Q: What do you do when you're not playing football?

R.G.: I love to hunt and fish, but you can usually find me laying on my couch just watching T.V.

Q: How are you preparing for the upcoming NFL draft?

R.G.: I'm just trying to stay focused. I know it'll be a little overwhelming for me, but I'm so excited that I have the opportunity to play professional football that I'll do anything to make sure I make an impact. Texas A&M-Kingsville was the only school I was going to go to out of high school. If you would have told me 4 years ago I'd be in this position, I would have laughed. It's a great feeling though.

Q: What was it like for you to play in the Senior Bowl?

R.G.: It was a good experience. I got to show scouts I could play against D-1 guys and hold my own. It gave me an idea of what to expect in Indianapolis and I was able to get valuable NFL coaching.

Q: What was it like for you to go up against Marcus Stroud?

R.G.: It was a good expereince for me. I had never seen anyone with his size and strength in D-II. He's a good player. I think I did well though.

Q: What are your goals for the combine?

R.G.: I want to run a 4.9/40, do 35 reps of 225, get a 35" vertical jump, and let everyone know that Dominic Raiola isn't the only top center prospect.

Q: Can you be an impact player in your rookie season?

R.G.: I think so. I want to be the best at my position. I know it's not how you get there, but what you do when you get there. I plan on coming in and learning from the coaches and veteran players and quickly becoming a starter in the league.

M.G.: Robert, it's been fun man. I wish you all the luck in your future. I'll be in touch soon.

R.G.: Thanks Matt! I'll talk to you soon.