Recently I conducted an interview with Leonard Davis, the All-American LT for the Texas Longhorns. Leonard is projected to be a top 10 selection in this April's draft and is one of the best looking OT prospects in the past few years. His large frame(6'6", 370), combined with surprising speed(5.15/40)allows him to be a very versatile tackle. Many project him as playing on the right side, but Leonard is a NATURAL LT. We'll see how he'll be utilized, but it's sure he's a devestating blocker. Below is some info on Leonard, followed by our interview.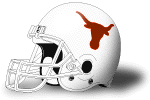 Name: Leonard Davis

School: Texas

Position: OT

Height: 6'6"

Weight: 370

40 Time: 5.15

Draft Status: Projected as a top 10 selection

My View: From speaking to Leonard for quite a long while over the phone, I learned that he's very focused and very determined to let people know he can be a dominating OT in the NFL. He's a very intelligent, well mannered guy who has a deep faith in God and he seems to know how to stay focused. He's got the potential to become one of the best tackles in the league very early in his career.


INTERVIEW:

Q: What kind of person will an NFL team be getting when they draft you?

L.D.: I'm an honest, hardworking, intelligent man who gives 100% in everything I do. I'm a guy that the kids can look up to as a role model. My thing is that I'm evry consistent on and off the field.

Q: Obviously you're a first round selection, but how high in the first round have you heard you can go?

L.D.: I've heard I'm a top 5 pick as of now, top 10 at worst.

Q: What are your plans after your playing career is over?

L.D.: I want to buy me a ranch with some farm animals and just lay low. I love riding my 4 wheeler so I'll do that alot too. I'm also a big fan of those gas powered remote control cars and trucks. I have a few.

Q: What are your three playing strengths?

L.D.: I'd have to say my size/speed/agility combo, my attitude, and my blocking skills, both run blocking and pass blocking.

Q: Any wekanesses that you need to improve on?

L.D. I want to work on my pulling to the right on a sweep play.

Q: Do you feel you're mentally and physically ready for the NFL style of play? What have you been doing in preperation?

L.D.: I feel I'm ready for anything. I've been thinking about the whole NFL thing everyday so I don't get overwhelmed when it gets here. I feel if I do that, it won't be a shock. Other than that, I work out and run everyday and in my spare time, I just chill.

Q: Who do you credit for your development as both a player and a person?

L.D.: I credit God. I learned at a young age that without God, nothing is possible. You live your life right with God and that's what I try to do.

Q: What was your reasoning for not playing in the Senior Bowl?

L.D. I was just pretty tired after a long season and our bowl game against Oregon, which was very tough, and I decided I'd play in the East-West Game and that would be all. I just needed some rest so I can be in top shape for the combine.

Q: What are your goals for the combine?

L.D.: I want to run a 5.00/40, do 40 reps of 225, and leave a good taste in everyone's mouth. I want to leave having all the teams saying, "WE WANT YOU." I'm ready for it now.

Q: Can you be an impact player in your rookie season?

L.D.: I know I can. I came from a small high school in Wortham, TX where everyone doubted me. They didn't think I could play major college football at all. That has driven me to succeed at the collegiate level and I plan to incorporate that in the NFL. It's a motivator for me.

Q: You're in a battle with Kenyatta Walker to see who's the first OT selected. Do you look at it as a battle or do you feel you're the top tackle prospect?

L.D. I feel I'm the top man right now. I'm not going to say I'm better than him because I haven't seen him play. I just know what I can do and I think I have good all-around skills. I'm sure he's a good player, but I think I'm #1.

Q: Being a coverted D-Lineman, does that give you ANY advantage now that you're a tackle?

L.D.: I think it gives me an advantage because I can tell what they plan on doing just by seeing the way they're lined up. I know all the tricks because I was on that side of the ball before. It definitely gives me an edge.

M.G.: Thanks for your time Leonard! I had a good time.

L.D.: Ok Matt. Thanks for talking with me.